Certificate of
Christian Disability
Ministry
How do we include people with disabilities in our church?
What does inclusion look like in the church setting?
How can people with disabilities become disciples and disciplemakers?
Who Should Consider CCDM?
Disability ministry leader or volunteer
Ministry staff
Individuals interested in learning the basics of disability inclusive ministry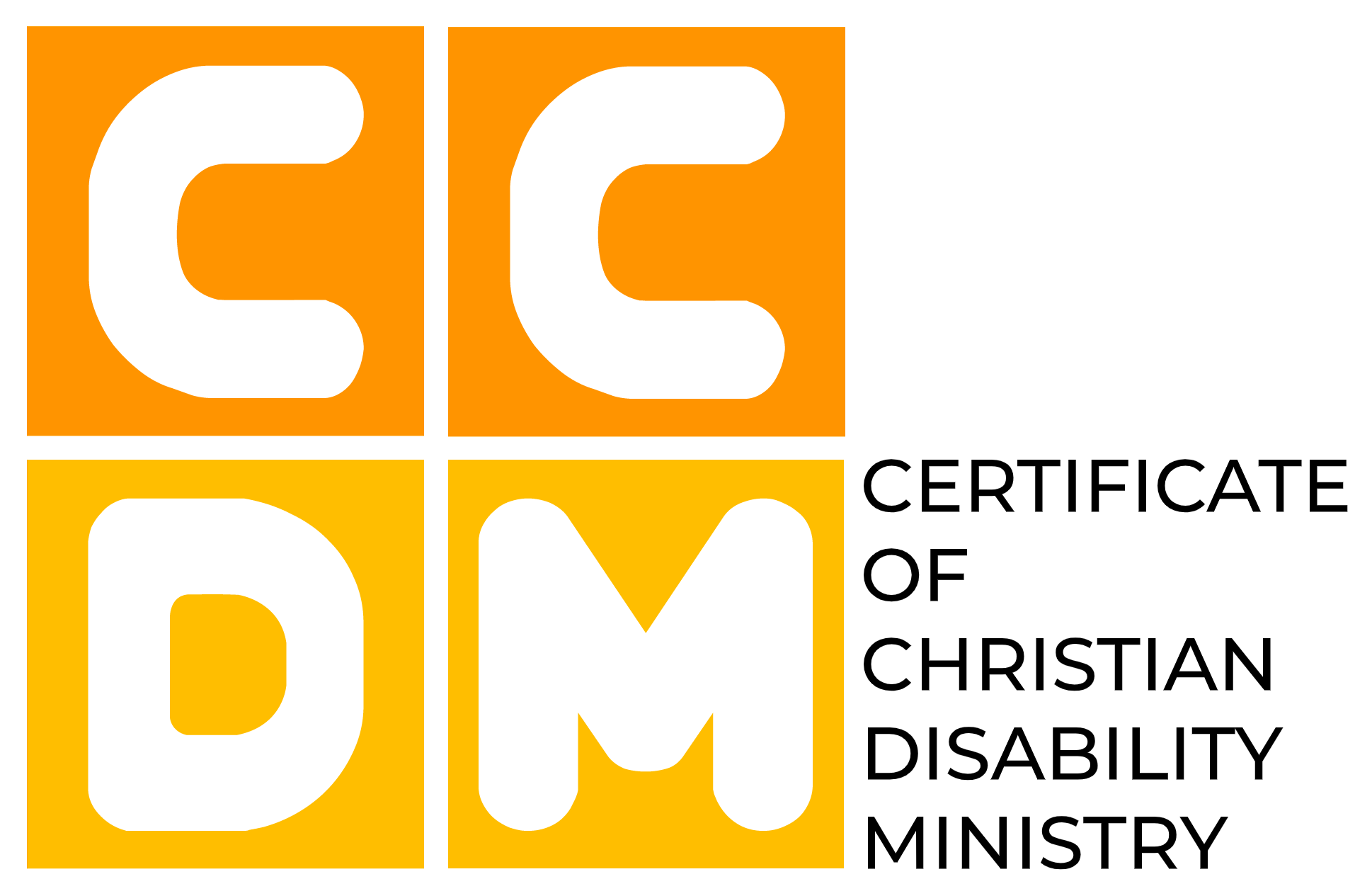 CCDM comprises two modules which can be taken in any order.
Students who complete both modules will be awarded the Certificate of Christian Disability Ministry.
Inclusive Christian Communities
The whole church for the whole family
Participants will be introduced to the biblical perspective of disability and how the whole church can include, nurture and disciple special families.
What disability is from a biblical perspective;
How to engage with persons with disabilities respectfully;
That inclusion is not just the job of a single "disability ministry" but requires the effort of the whole church;
How to extend pastoral care to families with members with disabilities;
How to disciple people with disabilities into disciplemakers, who themselves can disciple others.
 Interactive classroom sessions.
 Dialogues with persons with disabilities and disability ministry leaders.
15, 22, 29 July 2023
(9.00 am – 5.30 pm)
Early Bird: $250 (Register by 26 May 2023)
Usual price: $280 (Register by 2 July 2023)
Inclusive Christian Education
Character and community in action
Participants will be introduced to Inclusive Christian Education, and how persons with disabilities can be included through focusing on character development and community building in the classroom.
A theology of Christian inclusive education;
How to recognise if a member has special needs and how to broach the issue with the person's family;
How to design learning environments that are inclusive of people with / without disabilities;
How to manage behaviour of persons with disabilities in the classroom;
How to adapt mainstream Sunday school curricula for the classroom.
Interactive classroom sessions.
Sharing by allied health professionals who support learning.
Please stay tuned for more details.
Please stay tuned for more details.