Centre For Disability Ministry in Asia
The CDMA is the research and publication arm of KIN that produces culturally relevant resources for churches in Asia.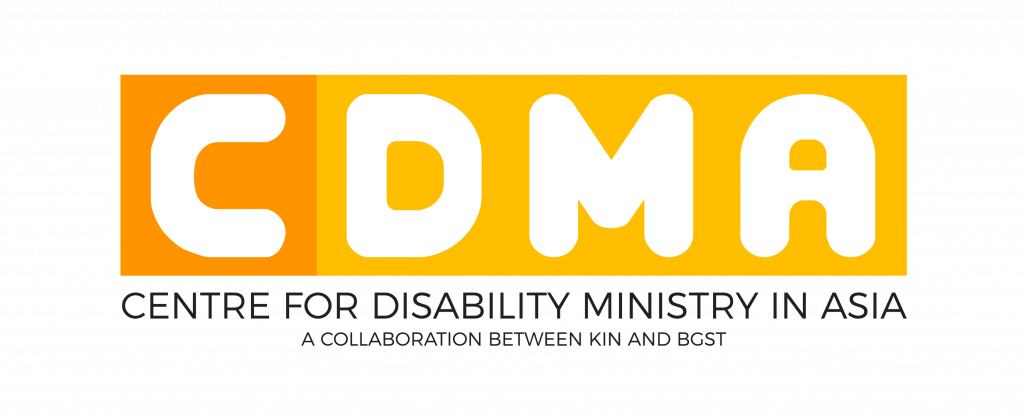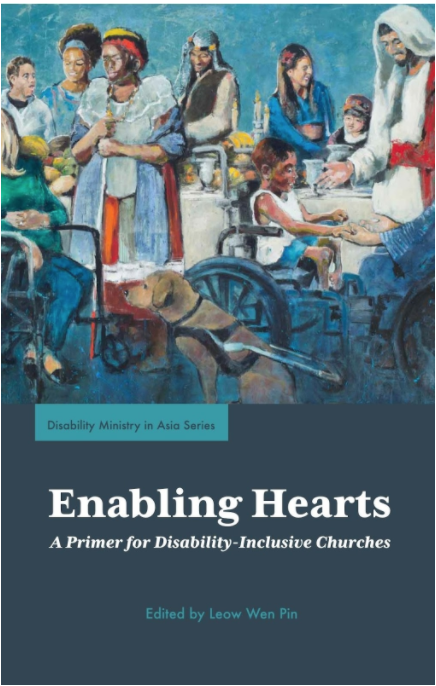 Enabling Hearts: A Primer for Disability-Inclusive Churches
Edited by Leow Wen Pin. (Disability Ministry in Asia Series, Volume 1)
This handbook introduces churches to the basics required to start a disability ministry. The book comprises overviews of disability theology and ministry, various issues common to all disability ministries (e.g. creating physical access), how to include people with specific disabilities, and case studies of Singaporean disability ministries.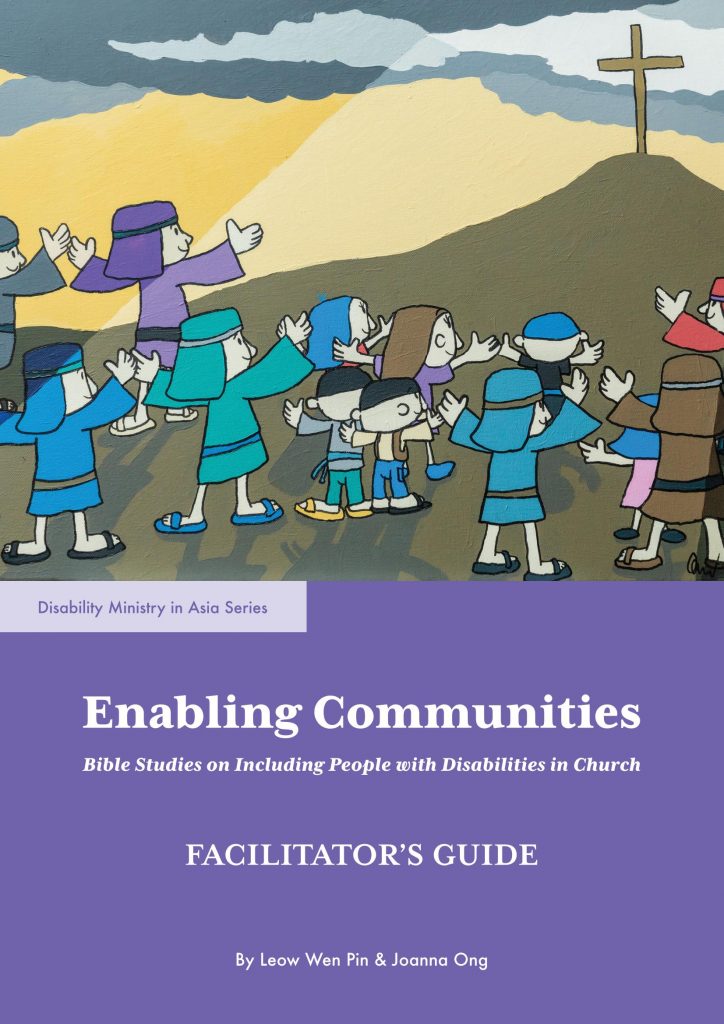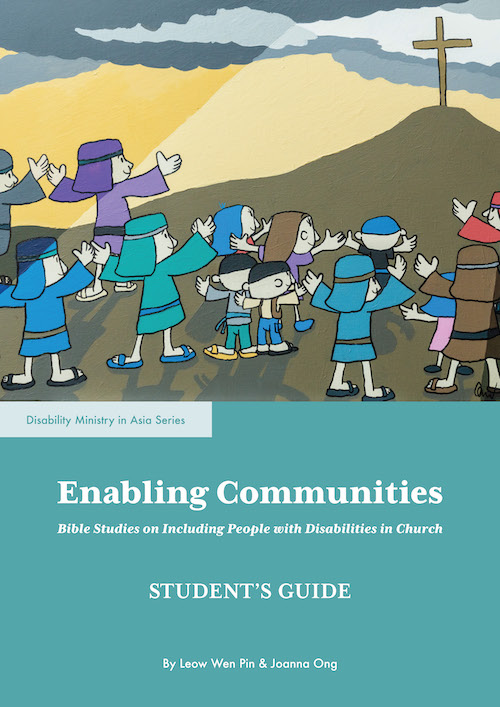 Enabling Communities: Bible Studies on Including People with Disabilities in Church
Authored by Leow Wen Pin & Joanna Ong. (Disability Ministry in Asia Series, Volume 2)
This bible study (available as a Facilitator's Guide and Students' Guide) helps church small groups under the basics of disability inclusion from a biblical perspective. It comprises four studies drawn from the New Testament, and includes practical and group application. The Facilitator's Guide contains answers and detailed facilitation guidance to help small study leaders.
Singapore Disability
Ministry Survey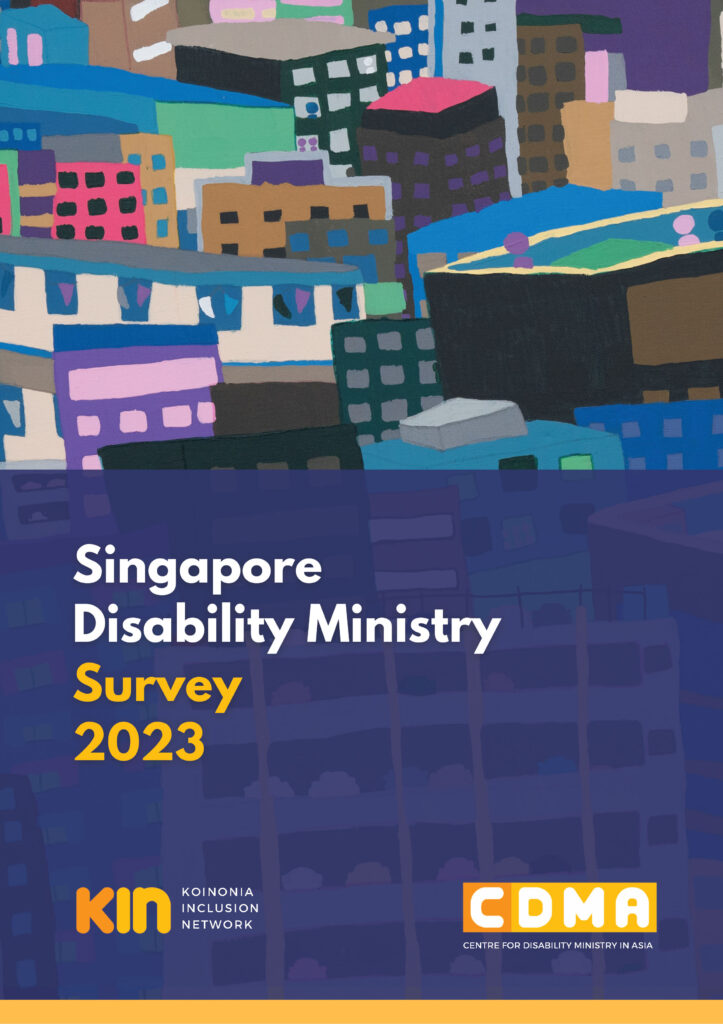 Singapore Disability Ministry Survey 2023
The Singapore Disability Ministry Survey 2023 provides a holistic snapshot of the disability ministry sector in Singapore. 
Through surveys and in-depth interviews, churches with and without disability ministries shared with us about the barriers and challenges they faced in discipling people with disabilities. The findings inform the Church about how to reach out to more people of all abilities.
Peer-reviewed research and other publications to educate churches and drive innovation in the disability ministry sector.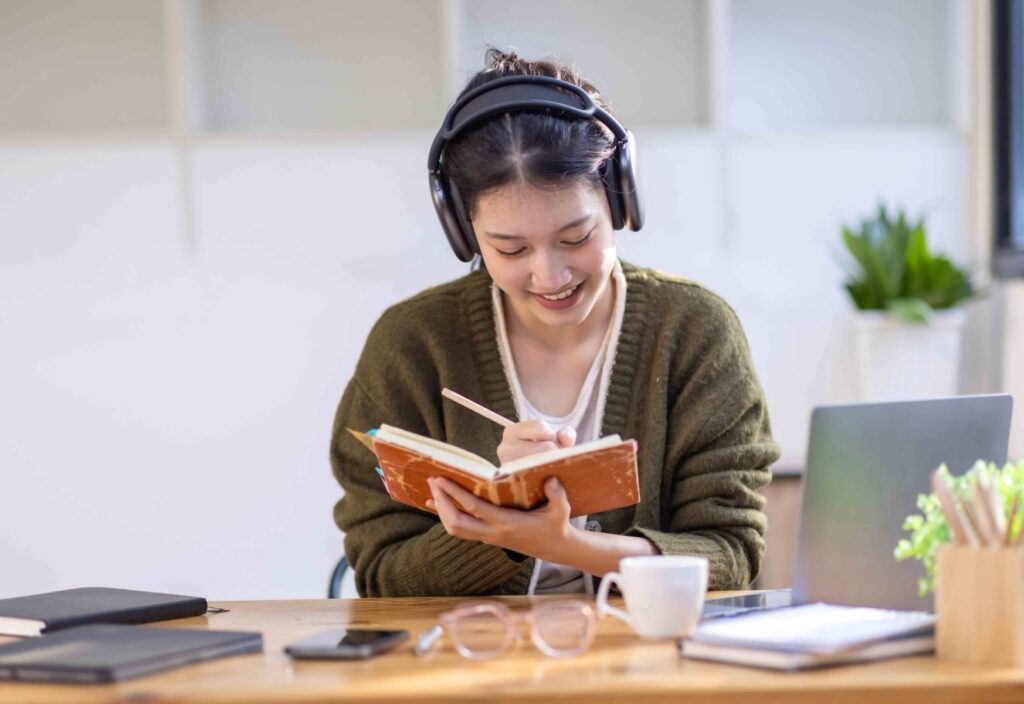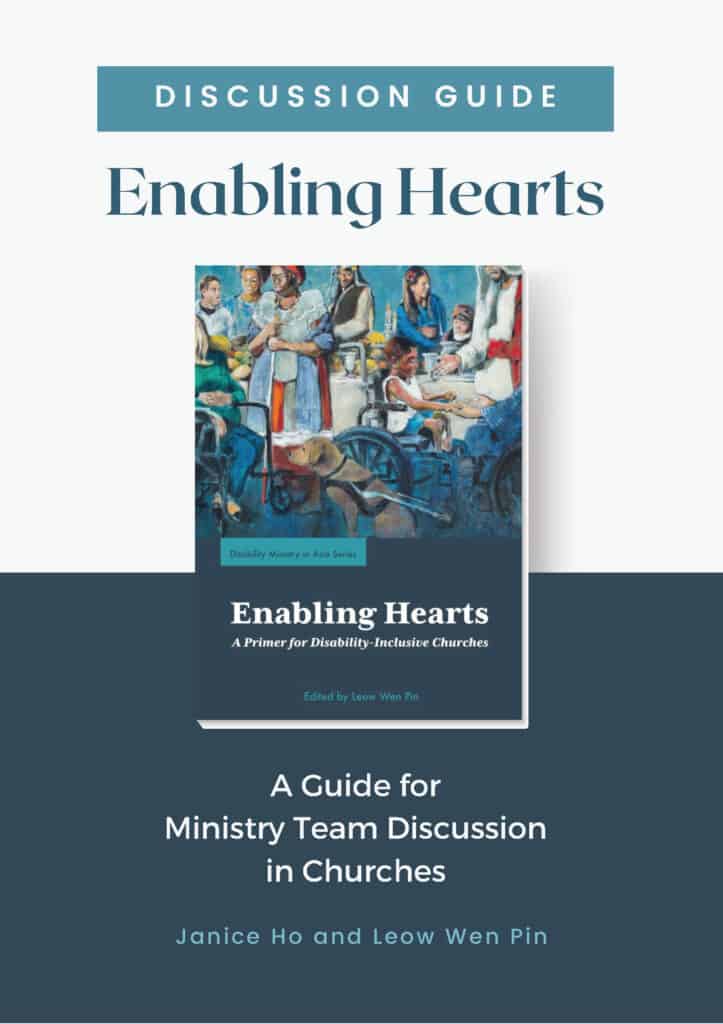 Enabling Hearts Discussion Guide
The Enabling Hearts Discussion Guide is a guide for churchesto facilitate disability ministry team discussions on the contentsof KIN's disability ministry primer, Enabling Hearts: A Primer forDisability-Inclusive Churches.
St Andrew's Cathedral Podcast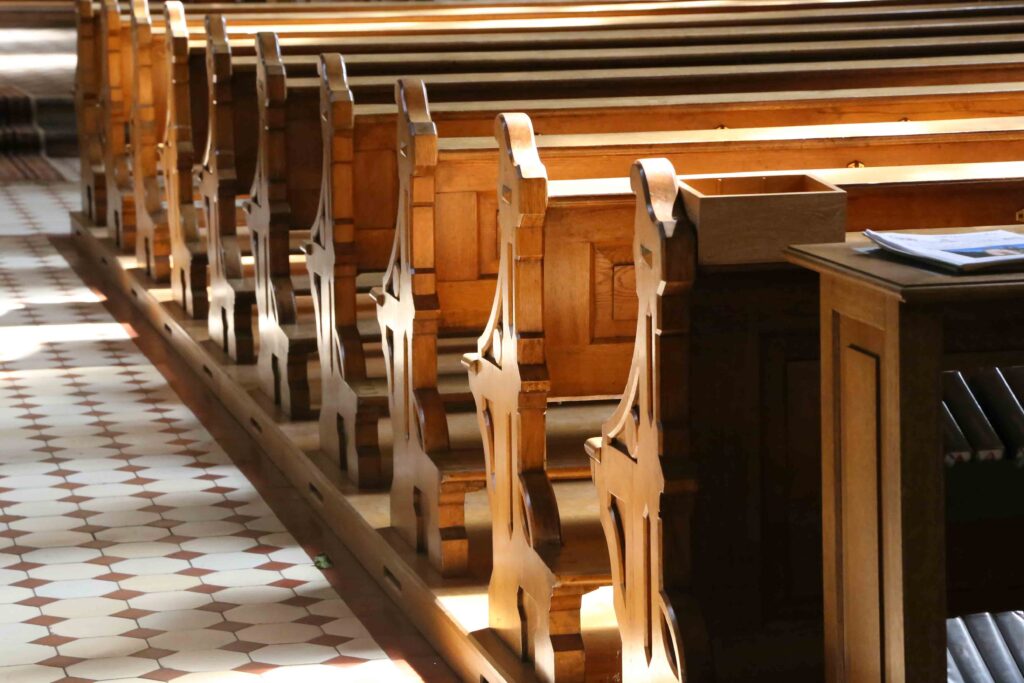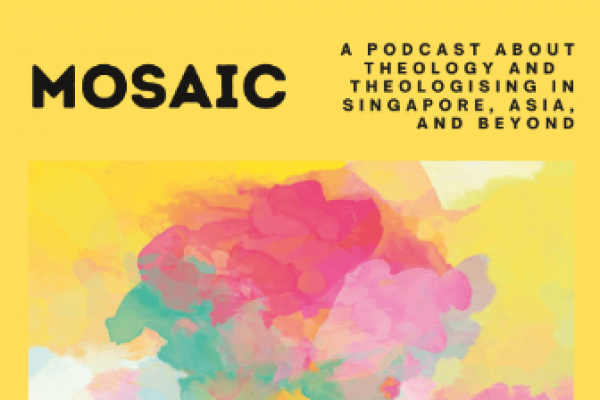 Mosaic podcast + transcript
The Disability Ministry in Asia series is a series of resources that support churches in the work of disability ministry.
Christians in the Metaverse
Some Biblical Reflections on Disability
Teaching Children with Intellectual Disability / Autism in the Sunday School Setting
Including People with Physical Disabilities in Church
Discipling the Differently Abled into Disciplemakers
Discipling the Differently Abled into Disciplemakers (Easy Read)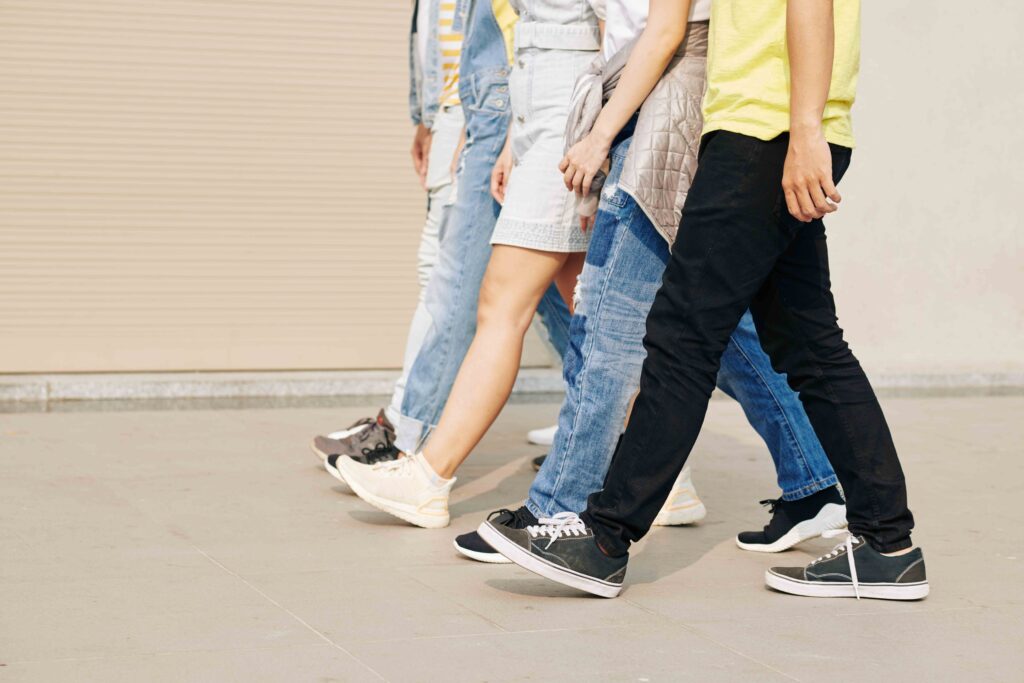 In recent years, accelerated by the work of organisations like Joni and Friends and the Lausanne Movement's Disability Concerns Network, disability ministry has experienced robust growth worldwide. Singapore, a highly developed island state deeply connected with the global economy, has experienced similar growth in this area among its churches.
In this short article, we provide an overview of the Church in Singapore. We then discuss the current state of disability ministry in Singapore, both at the local congregational level and the broader level of the Protestant Church in Singapore as a whole. We conclude by discussing the future prospects of ministry among persons with disabilities in Singapore.
Ong Ching Hui & Leow Wen Pin.
Towards an Asian Disability Missiology: Reflections from Singapore.
Journal of Asian Missions (forthcoming)
Review of Disabilities and the Disabled in the Roman World
Journal of Disability and Religion
Review of Pastoral Care and Intellectual Disability: A Person-Centred Approach
Journal of Disability and Religion
By Anne Katherine Shurley
Review of Disability in Mission: The Church's Hidden Treasure
Asia Journal of Theology, 34, no. 1 (2020): 141-143.
By David C. Deuel & Nathan G. John